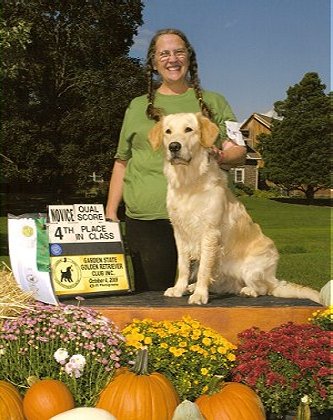 Our goal is to breed "healthy" goldens that are intelligent, beautiful dogs with loving, funny, friendly personalities that make wonderful companions. We have had excellent results feeding our dogs a diet of raw meat, vegetables, fruit and bones. We do not over-vaccinate or use flea-tick or heartworm preventatives which ruin the immune system.
Contact us for more information on any of the above subjects.
For future litter plans go to PUPPY NEWS.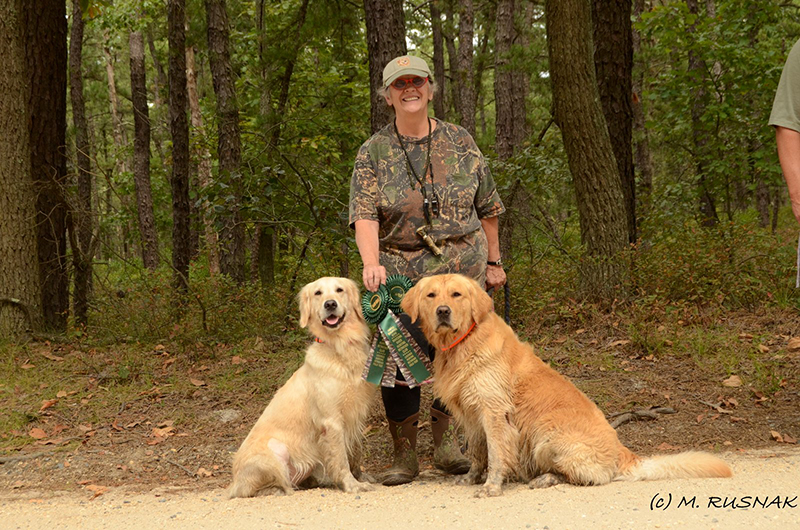 NAHRA Hunt Test (photo by Megan Rusnak)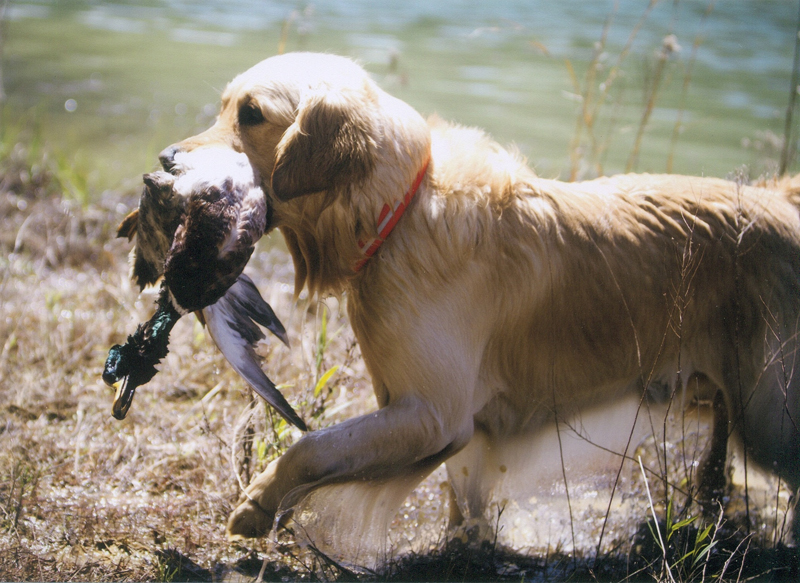 Hunt Test (photo by Megan Rusnak)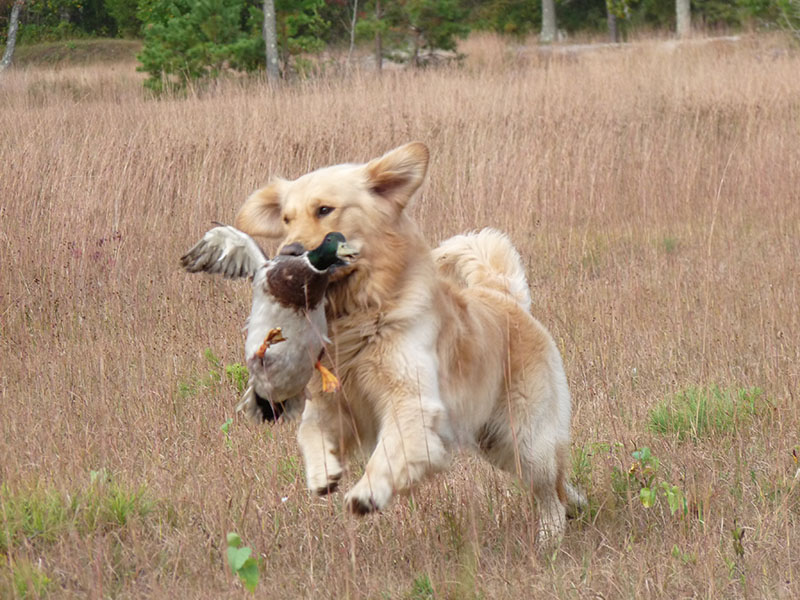 Pinelands Gun Dog of the Year 2013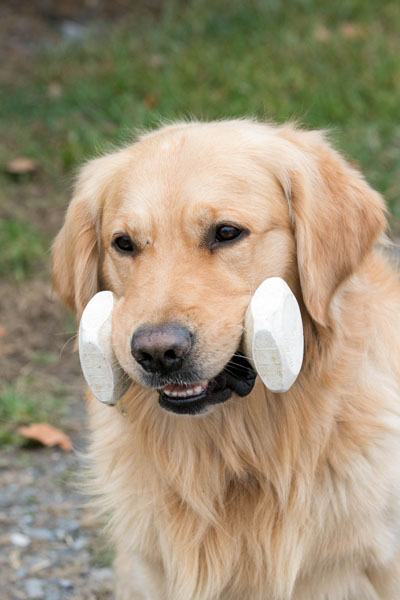 Dusty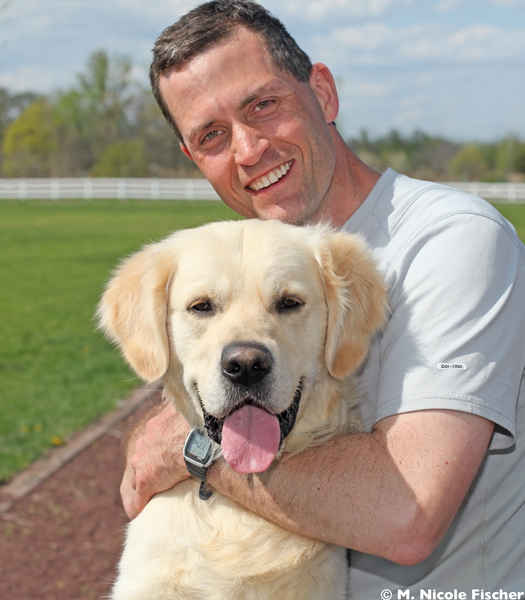 Andy and Hops (photo by Nicole Fischer)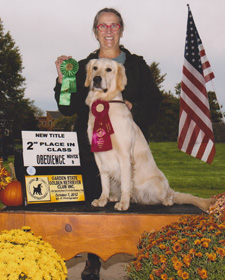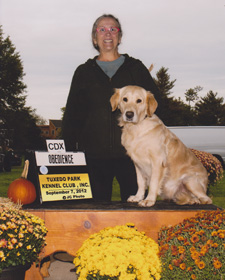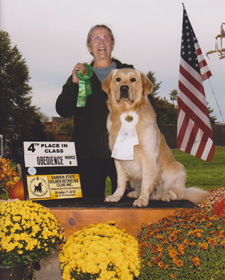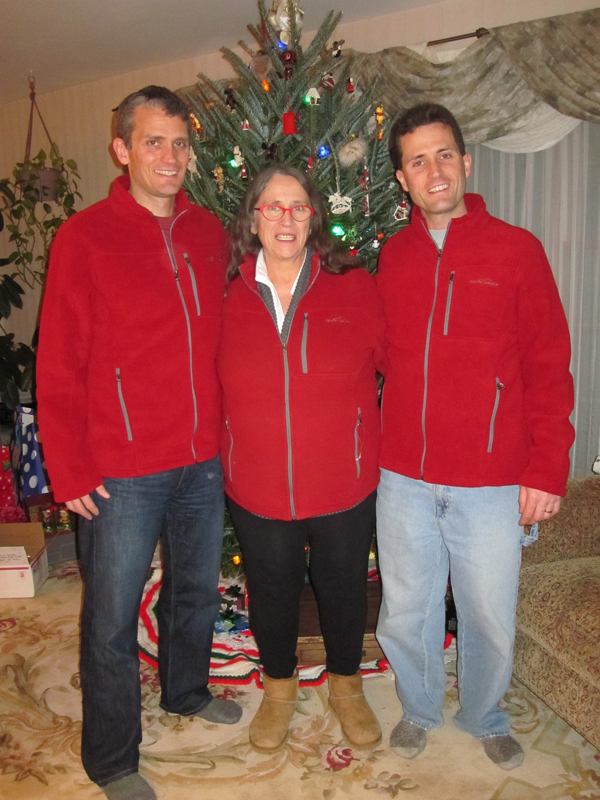 Mat, Diane and Andy